The weightlifting world is mourning over a huge loss as USA Weightlifting (USAW) on June 7, 2022, published a press release declaring that the retired weightlifter and Olympian Isaac Berger passed away at 85. The cause of his death has not been revealed by the USAW as of now.
Isaac Berger will forever be remembered as one of the all-time greatest legends in the world of Olympic weightlifting. Without an iota of doubt, Berger was recognized as the finest athlete in American weightlifting during the mid-20th century.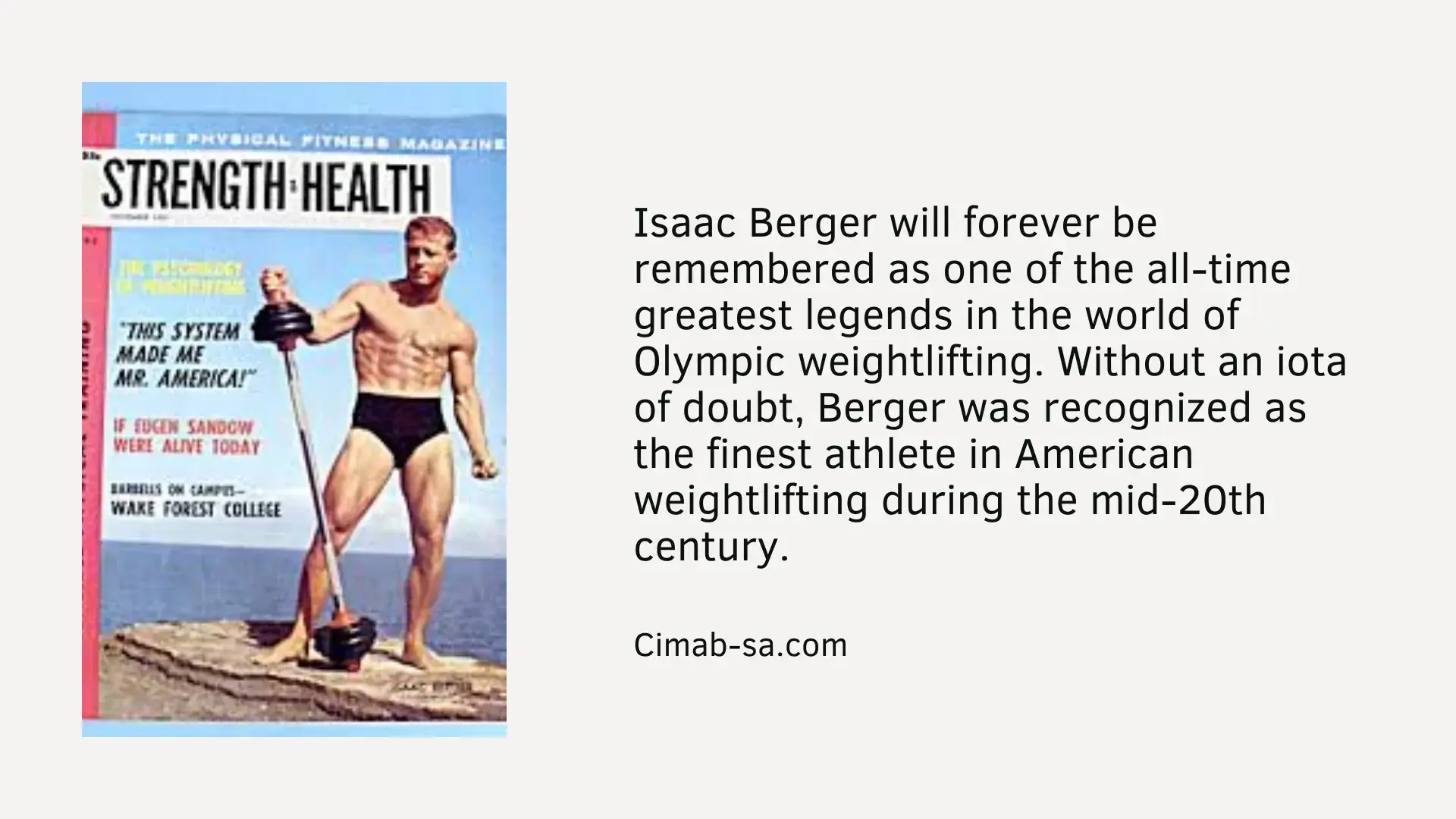 His massive lifts while competing in the featherweight class (U60KG) will eternally remain the highlight of his illustrious career. Isaac was the first featherweight in history to lift more than 800 pounds, making him the first American lightweight to press double his own body's weight which was 60 kilograms, or about 132 pounds.
Berger carved his name in the annals of American weightlifting sports history as one of the country's finest lightweight athletes, representing the USA in six different World Weightlifting Championships, along with three Olympic events. Let's take a look at his exceptional career and discuss his accomplishments in detail.
Isaac Berger's Life and Career
Born in 1936 in the Beit Yisrael neighborhood of Jerusalem, Berger held a Jewish religious affiliation as his father was a rabbi. In 1949, Berger and his family migrated to the United States, and six years later, he got his nationality. Competing as a USA athlete in the weightlifting sport, marked the beginning of Isaac's spectacular career.
In no time, he became one of the most successful lightweight athletes in the country. He was 5 '2 in height and competed as a 60-kilogram athlete. He won multiple international medals over the course of his career.
Although Isaac Berger made many records in his incredible career, his best performance is winning medals in three different Olympic games. It earned him worldwide popularity and he became one of the most decorated featherweights in U.S history.
● 1956 Melbourne Olympics – Gold medal
● 1960 Rome Olympics – Silver medal
● 1964 Tokyo Olympics – Silver medal
Apart from that, Isaac Berger also bagged gold medals in the 1959 and 1963 Pan American Games. He strictly followed an intense workout routine and kept grinding to reach even greater heights.
Berger also competed in six World Weightlifting Championships and stood on the podium in every competition. He won two Gold (1958 and 1961), achieved silver three times (1959, 1963, and 1964), and stood third only in 1957.
He was the first athlete in any sport to set a World Record in Israel when he solid pressed 117 kilograms, at the 1957 Maccabiah Games. He was loved by millions of bodybuilding fans and even his opponents admired him.
The glorious performance of Isaac Berger was honored by his country and he was named to the United States Weightlifters Hall of fame in 1965 and the International Jewish Sports Hall of fame in 1980. It was a testament to his greatness.
Related: Bodybuilders who died young
The World Has Lost a Legend
Apart from being an incredible athlete, Berger did what requires courage and showed the world that with great determination anything is possible. Berger's athletic pursuit broke down the cultural barrier for the Jewish community. He has made great contributions to sports, especially weightlifting, and added more than his share of international medals to the United States Olympic resume.
While his sudden death has shocked all his fans, he will forever be remembered as one the greatest legends of the weightlifting world in history and his story will keep on inspiring the younger generation to come. His legacy will live on.