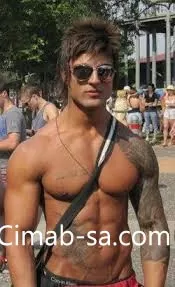 Steroid use and abuse is not something new in the world of bodybuilding. As a matter of fact, the relationship dates back to the 1950s and '60s when certain steroids were first created. Back in those times, however, not much information was available on the side effects and dangers of most of the steroids available.
Dianabol was the first steroid to have been created and it was looked upon as a sure-shot way of increasing muscle and strength. It still remains one of the most popular bulking steroids. By boosting testosterone levels in the body, Dianabol was proven to give you an edge over the others in the gym.
Nobody, back then, knew that it could also lead to liver and kidney toxicity with regular use. Neither did anyone know that it could lead to other problems such as testosterone suppression.
But that was then…
Dangers and side effects of Dianabol, Trenbolone, Deca Durabolin, Winstrol, Sustanon etc, are all well-known now and have been so for many years, so much so that the use of these steroids is banned in many countries without a medical prescription of course.
And yet, countless bodybuilders still continue to use them, putting their lives at stake. What is even more disturbing is that more often than not these guys use multiple steroids such as Dbol and Test Cycle to speed up muscle gains. This simply increases the possibility of experiencing side effects manifold. Some guys go to the extent of combining more than two steroids with Test, Deca, Dbol cycle being a perfect example of a bulking cycle.
The problem with steroid use is that you tend to get hooked on to them. Bulking biceps, chest, and thighs give you a high that is unimaginable and you just want to get more and more of it. So, if you think you can do a cycle and quit after some time, you are grossly mistaken. You get drawn into this bad world of drugs and steroids and you keep doing them while endangering your life. Even though there are testosterone boosters such as Testogen and other natural supplements that can help them get great results, most guys take the drastic step that proves fatal over time.
Bodybuilders Who Died Early
There are hundreds of bodybuilders who have lost their lives and died at an early age because of steroid use and abuse. Steroids are often referred to as Gear in bodybuilding and can be really dangerous in terms of side effects.
Here are some bodybuilders who have died young because of using steroids and other PEDs.
1. Rich Piana (Died Age 45)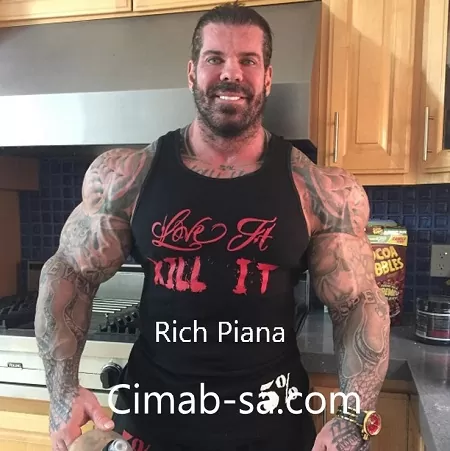 Rich Piana is one such bodybuilder who died of a massive heart attack in 2017. He is one of the few bodybuilders who publicly acknowledged taking steroids.
He went a step ahead and advised against their use.
In a Youtube video, Rich Piana stated that he started taking steroids at the age of 18 and he took them for 27 long years. He also clearly mentioned that it was his clear choice to go this way.
He is known to have collapsed at his home while he was with his girlfriend.
He was admitted to the hospital and was in a state of coma when he passed away.
Even though he claimed he was doing steroids in a safe manner and he still had a full head of hair, no acne scars, and a flat waist, his untimely death raised questions as to whether steroids can ever be used safely.
2.  Dallas McCarver (Died Age 26)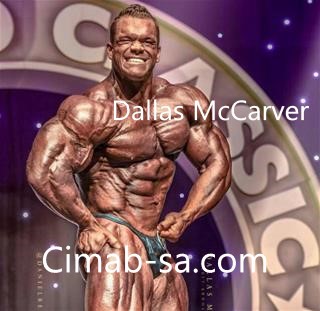 Dallas McCarver passed away when he was just 26.
Well…………. that's no age to die!
This guy had a promising career as a bodybuilder and he made headlines when he won 3 out of 5 IFBB competitions between 2013 and 2015. Not just this, he is known to have stood at number 8 in My Olympia in 2016.
2017 is when he passed away at his home. Earlier that year, he collapsed while on stage and posing for Arnold Classic in Australia, as it was a sign of things to come. He later explained that he was suffering from a respiratory infection and was finding it hard to catch his breath when he collapsed on stage.
It was on the fateful day of August 22, 2017, that he was found lying on the floor of his house with food scattered all around him. He was declared dead the next day. Some of the complications that came to light include enlarged liver and kidneys, heavy lungs, and papillary thyroid carcinoma in his autopsy.
All of these complications highlighted steroid abuse over the years. It's really sad how a young and bright bodybuilder with a promising career lost his life so early.
3. Andreas Münzer (Died Age 31)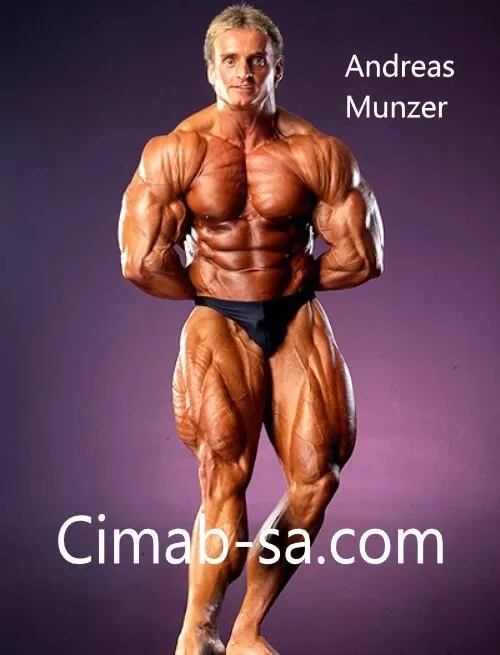 Andreas was another bodybuilder from Austria who had a great bodybuilding career ahead of him. He was famous for his ripped physique and had a couple of titles under his belt.
He won the heavyweight title at IFBB World Amateur Games in 1989 and is known to have competed in many other competitions including Mr. Olympia and Arnold Classic.
He was said to have used so many steroids that just before his death he had the lowest percentage of body fat in the world. Now, this could be something that's really dangerous because your body needs fat to survive and function properly.
For months, he experienced severe stomach pains and was hospitalized in March 1996.
On the 12th of March that year, his stomach started experiencing internal bleeding. Doctors struggled to stop this bleeding but were not able to do so. His kidneys and liver collapsed and on the morning of 14th March 1996, he was pronounced dead.
His untimely death was a massive blow to the bodybuilding world and brought out to the fore the topic of use and abuse of steroids among bodybuilders.
4. Anthony D'Arezzo (Died Age 44)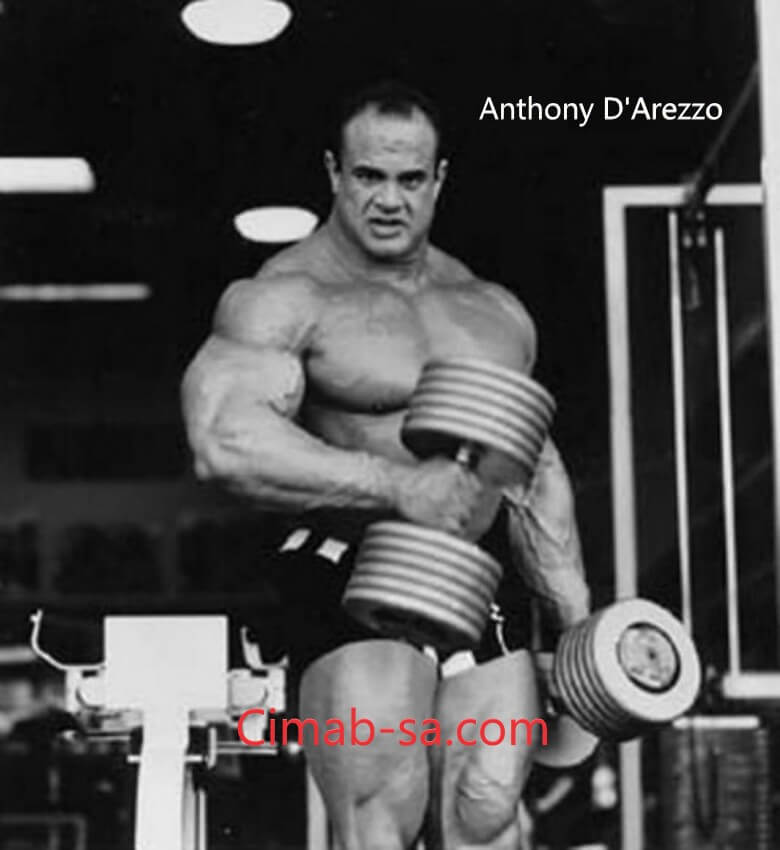 A graduate from Boston University, Anthony had worked as a personal trainer for a full ten years. He also won the Overall New England Championship in 1997. In addition to this, he was placed in the top ten in NPC Nationals a couple of times. Not just this, he competed in powerlifting too.
During the course of training, he ripped his tricep in the year 1997 and has to undergo surgery to have it corrected. This set him back for two whole years before he returned to training once again. Another fact that came to the fore during his medical examination was that he had congenital heart disease.
Doctors warned many times that if he didn't stop taking steroids for muscle building it would cost him his life. But he was not one to listen or maybe the lure of getting bigger was too much for him to listen to some sane advice. He is known to have continued with his steroids intake including consuming growth hormones.
One of the side effects of growth hormone shots is a condition called acromegaly that's associated with the abnormal growth of body parts and organs.
He collapsed in his hotel room at the Sheraton Station Square the night before he was about to compete in the Masters Nationals and was declared dead. Doctors revealed the cause of death as cardiomyopathy, highlighting the use of steroids.
Also Read – Top 10 Bodybuilders of all Time
5. Nasser El Sonbaty (Died Age 47)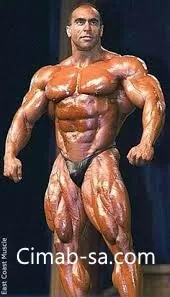 Born of an Egyptian father and Yugoslavian mother Nasser El Sonbaty had the perfect genes to be a great bodybuilder. It's a well-known fact that he was benching 85 kilos at the young age of 17, way back in 1983. His first professional competition was My Olympia and he stood at no. 7 in 1994.
He is famously known as the Uncrowned Mr. Olympia because many are still of the opinion that he should have won the title instead of Dorian Yates way back in 1997. He is also known to have won Arnold Classic in Ohio in the year 1999.
He had to undergo several surgeries after having a staph infection. Not just this, he had a lot of cardiac problems too, and needed a transplant. However, he did not qualify as a candidate for a heart transplant and went back to Egypt to spend his last days with his friends and family. At just 47 years of age, he passed away in his sleep because of heart and renal failure.
6. Daniele Seccarecci (Died Age 33)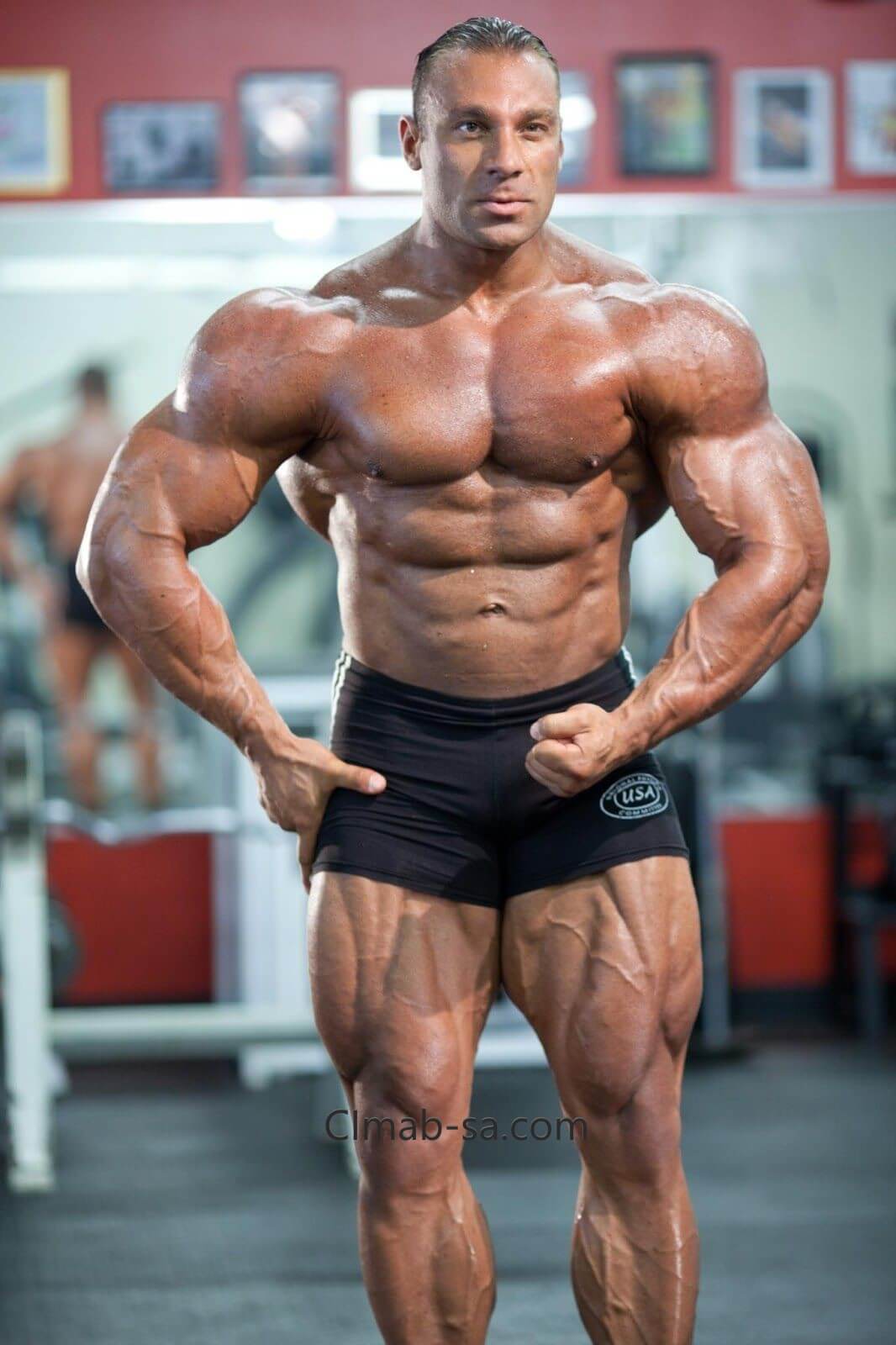 Born in 1980, Daniele Seccarecci finds his name mentioned in the Guinness Book of World Records as the man with the largest arms in the world. He is also widely acknowledged as the heaviest competitive male bodybuilder.
He became interested in bodybuilding very early in his life and got addicted to the world of muscles and weights. He became a professional bodybuilder at the age of 26. However, it is also known that he started using steroids a long time back and was also arrested for illegal steroid marketing in 2011 when he was put under home detention.
Even though it was never established, it is largely believed that he had a heart condition and that he died of a heart stroke. It was on September 4th, 2013, that he collapsed and hit his head on the ground never to rise again.
Sadly, his mother found him dead lying in his room. He had just returned from Finland after taking part in some sports events.
7. Greg Kovacs (Died Age 44)
Greg Kovacs was an incredibly huge man. He was 6'4″ tall and weighed 400 lbs on the scales. Not just this, he is also known to have grown his biceps to 27 inches in his prime years.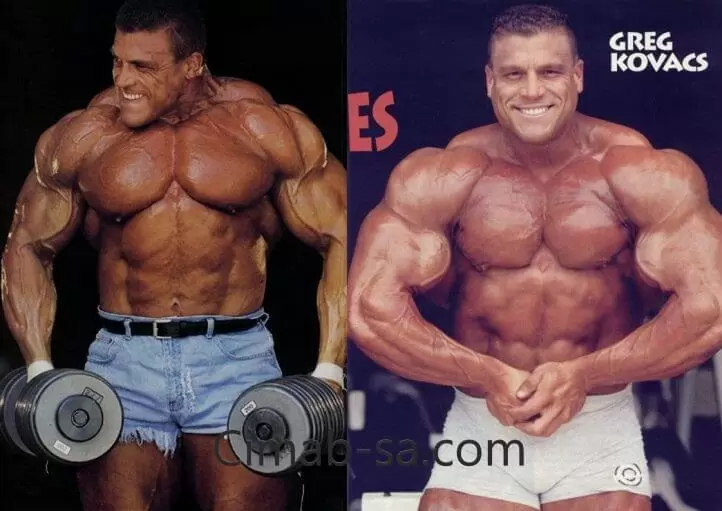 A native Canadian, Greg was placed 13th in Arnold Classic in the year 2004 which was his best performance ever. He is known to have succumbed to heart failure in his sleep on the night of November 22, 2013. His sudden death raised a lot of questions with regards to steroid use by bodybuilders.
8. Shawn Rhoden (Died age 46)
It's highly unfortunate for Shawn Rhoden to have joined the list of dead bodybuilders at a young age. He is known to have passed away on Nov 6, 2021, at the age of 46. At the moment, all that he is known is that he seems to have succumbed to a massive heart attack.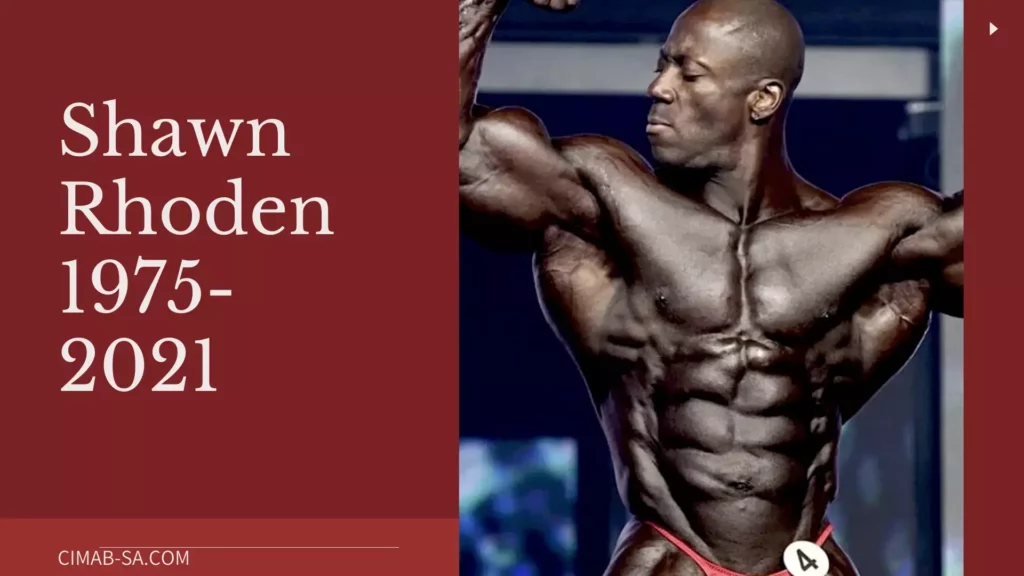 Shawn was the Olympia Winner in 2018 and his untimely death seems to have saddened his fans the world over. It is not clear as to what the real reason behind his death was but the use of steroids is quite common among professional builders and most of them seem to endanger their lives by resorting to such products to gain muscle strength or to even cut down body fat.
Related: Isaac Berger Passes Away at 85
Has Early Death of Bodybuilders made an Impact?
Well, to be honest, the question is quite subjective. While it is open knowledge that the use of steroids is rampant within bodybuilding circles, it is up to individuals to decide for themselves whether they want to go down this dangerous and perilous route or not.
One of the recent deaths has been that of Andy Haman who passed away on 19th March 2021 following elbow surgery. While there is no evidence that he died because of steroid complications, what is certain is that he was deep into steroids.
His untimely demise seems to have become the deciding factor in another bodybuilder Jordan Peters quitting competitive bodybuilding and shutting down his steroid use. Andy Haman was a role model and mentor to Peters and he seems to have been hit hard by his death. He is known to have said that he is stopping the use of steroids since he is not feeling healthy.
This seems like a good start and sends a strong message, especially to those young guys sitting on fence trying to decide whether to dope or not.
I would say, at least someone has made a start and can only wish that things get better with time!
Are There Any Legal Alternatives to Steroids?
For guys who want to stay natural and still gain massive muscles, a few legal options have emerged lately. As a matter of fact, over the past few years, these kinds of supplements have gained a lot of momentum since they are safe, effective, free of side effects, and do not cause any kind of internal damage to the body.
Moreover, they are not additive. You can stop having them without experiencing any withdrawal symptoms. Over and above, they do not require any PCT!
But before that, I would recommend that you try a natural testosterone booster such as Testogen. It can help boost testosterone naturally in your body and can help boost both muscle growth and fat burning. The beauty of this supplement is that it can be combined with other legal steroids mentioned below.
Features:
Increases testosterone naturally
Made in the USA and UK in an FDA-approved facility
100% natural and safe clinically approved ingredients
Increases muscle mass and strength
Speeds up fat-burning
Enhances energy
Boosts libido
Excellent user reviews
Buy 2 Get 1 FREE
Testogen is a powerful and all-natural testosterone booster that boasts of having more than 1,20,000 satisfied customers in more than 134 countries. It has a great reputation and comes with equally effective Testo Drops (optional) that can ensure even faster results.
So far, so good! But what are the legal alternatives for steroids and SARMs?
Well, these legal alternatives include:
Legal steroids – These are supplements made with natural ingredients that help mimic the effects of steroids such as Dianabol, Deca, Tren Winstrol, etc. without any of their negative side effects.
Legal SARMs – These are supplements made with 100% natural ingredients and mimic SARMs such as RAD 140, YK-11 SARM, MK-2866, etc. While they help you get all the benefits of such SARMs, there are no side effects. You don't even require a PCT with such legal SARMs.
Features:
Consists of DBulk, SBulk, HBulk, Abul, DekaBulk
Excellent for Bulking
Boosts both testosterone and HGH naturally
Helps gain hardcore muscle
Boosts strength
Provides Joint Support
No Side Effects
Buy 2 Get 1 FREE
Just an 8-week cycle of this stack can help you get jacked like a pro without any side effects or PCT. Bulking Stack is one of the top sellers from Brutal Force and has been getting awesome user reviews. Brutal Force provides FREE WORLDWIDE SHIPPING too and a complete 100-day money-back guarantee. Its a complete win-win for you!
Features:
Consists of Ostrabulk, TestoBulk, and Andralean
Excellent for gain ultra-lean muscle mass
Explosive Pumps
Faster fat burning
Increases Vascularity
No Side Effects
Amazing User Reviews
100 Days Money-Back Guarantee
SELECT SARMs stack is a powerful stack consisting of 3 legal SARMs that mimic Ostarine, Testolone RAD140, and Anadrine. This stack is just the perfect choice for those looking for a safe alternative for SARMs.
It can help you gain solid muscle mass and shred fat to get ripped muscles. It also comes with a Buy 2 Get 1 FREE Offer and an industry unmatched 100 days money-back guarantee.
Some Commonly Asked Questions
Final Words
There are many more bodybuilders and guys who have died so early because of steroid abuse. Even though they did not compete, they were well-known for having good physiques.
Some of them include Aziz Zyzz Shervarshian who died at just 22 years of age and Oli Cooney who passed at the young age of 20.
Even though there's no evidence, someone as big and huge as Michael Clarke Duncan is suspected to have died because of steroid use. Here. I would like to point out that even though Testosterone shots are also quite popular among bodybuilders, they can also prove lethal in terms of side effects over time.
What's sad and highly unfortunate is that this is now becoming a worldwide trend. More and more young guys are playing with steroids in the US, Europe, UK, Asia, Australia, New Zealand etc. Every local gym seems to have some or the other guy doing drugs or steroids even though it is illegal to buy and use these drugs in most of the countries across the world.
The major problem is that everyone wants to get big and huge in the least possible time and none of these guys have the patience to put in the hard work while being natural. That a couple of celebs such as Tom Hardy who seem to have transformed their bodies in every other movie that they appear in is another guiding force for many guys to look for faster ways to get results from their workouts.
Anything that speeds up your progress is going to take a toll on your health someway or the other.
The human body has its limitations and there's only this much that it can grow naturally. Anything beyond that is done with the help of dangerous drugs and steroids. Furthermore, things get really serious when you get hooked to these drugs and steroids.
They are addictive and this addiction can be a massive problem for both you as well as people living around you. It is quite possible that once addicted, you might have to reach out to rehabilitation centers that can boast of unchaining those addicted to drugs and steroids. One of the most famous ones that is worth mentioning here is the Executive Private Rehab from Balance Mallorca. It has a history of treating some of the most severe cases of steroids and drug abuse.
Apart from this, a lot of bodybuilders use dangerous fat burners to have insanely low levels of body fat. Clenbuterol, for instance, is one. Phentermine is another one and both of these are known to have fatal side effects. Ephedra is another fat burner that is known to interfere with cardiac functioning and it includes heart attack as one of the most severe side effects. If you are looking for a safe fat burner, then you might have a look at the list of best fat burners of 2022 here.
If you are into building muscle my advice would be to enjoy the process of gaining muscle and strength while being as natural as possible. There's no point in endangering your life. You can still build a good amount of muscle and strength with natural supplements that do not have side effects.
One of the best examples of guys who have built great bodies while staying natural is Simeon Panda. You can also check out my article Simeon Panda – Natty or Not.
We are living in times when nutritional sciences have made major advancements and products like D-Bal from Crazy Bulk are making it easy for guys like you and me to build muscle fast and without any nasty side effects or PCT.
The mantra of the day is to be safe and enjoy bodybuilding!