Want to know who the top 10 bodybuilders of all time are?
Bodybuilding has changed tremendously as a sport over the past decades and sadly, it is now plagued with the use of steroids and other drugs. The use of drugs was not so rampant in the time and age of some of the greats such as Arnold and Franco.
Let's delve a bit deeper into this and find out more about the 10 topmost bodybuilding greats the world has ever seen but before that here's a famous quote from Dwayne Johnson that captures the real essence of bodybuilding.
"Blood, sweat and respect. First two you give, last one you earn."

-Dwayne Johnson
Top 10 Bodybuilders of All Time
The world has stood witness to some of the greatest bodybuilders of all time, those few, who continue to motivate and inspire all bodybuilding aspirants with their sheer hard work and determination, are the subject of this article. Stay tuned to know these champions, whose names will never be forgotten.
1. Larry Scott – "The Golden Boy"
Larry Scott, also called by the nicknames "The Legend" and "The Golden Boy", was an American professional bodybuilder. Born on 12th October 1938 in Blackfoot, Idaho, United States of America, Scott began training at the young age of 16, won Mr. Idaho contest(1959) at the age of 20, and thus began his booming career as a bodybuilder.
Some of the other titles that he won include:
Mr. California(1960)
Mr. Pacific Coast(1961)
Mr. America(1962)
Mr. Universe(1964),
Mr. Olympia from 1955 to 1956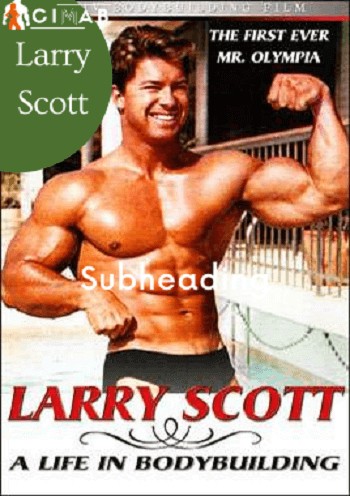 He has the distinction and honor of being the first Mr. Olympia. After winning this title, he retired from professional bodybuilding.
His biceps measured 19.7 inches, which is not a big deal for bodybuilders today. Yet, it becomes imperative for one to note, that when we talk about Scott, we must remember he was in the 1960s, and at that time, this size was extremely rare and a symbol of true performance.
This is what made him one of the greatest bodybuilders ever.
2. Sergio Oliva "The Myth"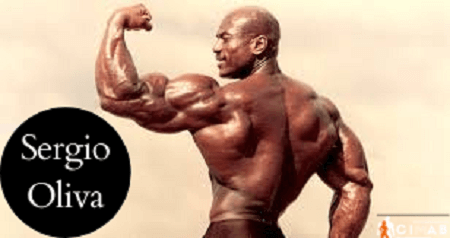 Born on 4th July 1941 in Cuba, Sergio Oliva, also known as "The Myth", was the only bodybuilder to ever beat Arnold Schwarzenegger at the Olympia. This was his ticket to the hall of fame. He was a Cuban refugee who had moved to America, where he served as a policeman for a span of 25 years.
Before he moved to America, he served in the army, post which, he began training in the Cuban Club Gym. He was one of the most hard-working bodybuilders to have ever existed.
His absolutely brute strength and undeniable genetic potential made it pretty obvious that he would achieve great heights in his career as a bodybuilder.
Among his notable achievements are winning:
Mr.Olympia title thrice in a row(1967- 1969)
Mr.Chicago(1963)
Mr.Illinois(1964)
Junior Mr.America("Most Muscular",1965)
Mr.America(1965)
Junior Mr.America(1965)
Junior Mr.America ("Most Muscular",1966)
Mr.World(1966)
Mr.Universe(1966) and many more.
Truly a legend, I must say!
His son, Sergio Oliva Jr. is also a bodybuilder and is all set to compete in Arnold Classic 2021.
3. Arnold Schwarzenegger "The Legend"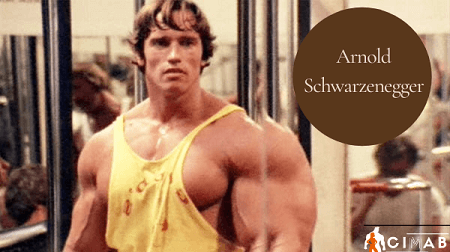 Also nicknamed " The Legend", Arnold Schwarzenegger was born in Thal, Austria on 30th July 1947. From an early age, he started dipping his feet into the world of bodybuilding and what followed was the journey of one of the greatest professional bodybuilders to have ever existed.
He won the Mr.Universe title at the age of 20, his first Mr.Olympia(1970) title at 23 years of age ,post which he won the same title for another six times from 1971 to 1975, and finally, the last one in 1980.
After that, he retired and went on to engage himself in business, investing, opening restaurants, working in movies, writing books while also dedicating himself towards several charitable causes. He propelled to the top of Hollywood fame in the early 90s. He became an American citizen in the year 1983 and got married to Maria Shriver, niece of the then President, John F. Kennedy, in 1986.
4. Franco Columbu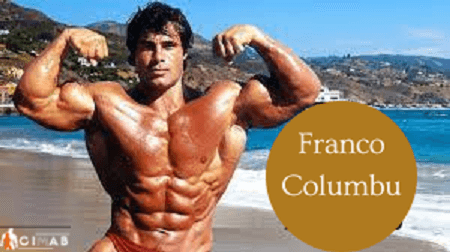 Francesco Maria Columbu, shortened as Franco Columbu, was an Italian bodybuilder, born on 7th August 1941. Initially, he engaged himself in boxing, then later, he met Arnold Schwarzenegger in 1965 in Munich and they became pals for life.
In the year 1969, they both formed a kind of bodybuilding duo as they practiced together as friends.
He won the Mr.Olympia contest in 1976 and 1981. He competed in the first edition of the World's Strongest Man (1977), in which he placed fifth. In 1970, Columbu won the title of Mr. Europe, Mr.World and Mr.Universe titles in the lightweight category in 1974 and 1975, and further went on to bag the official title in all the categories in 1976, thus making him enter the list of the world's greatest bodybuilders. He last competed in and won the Mr.Olympia contest in 1981.
He was not just a bodybuilder and powerlifter, but also a producer, and actor, an author, and a licensed chiropractor.
Also Read – Bodybuilders Who Died Early For Using Steroids
5. Frank Zane "The Chemist"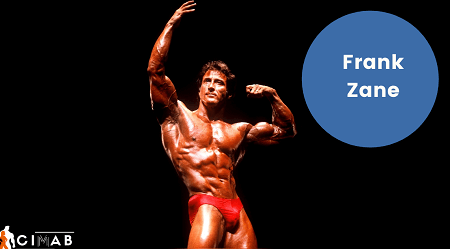 Born on 28th June 1942 in Pennsylvania, United States of America, Frank Zane was a professional bodybuilder. He taught Maths and Chemistry (and followed a scientific approach to muscle building,  thus, the nickname "The Chemist"), for a generous span of 13 years, and also got a Masters degree in Experimental Psychology in 1990.
His meticulous focus on symmetry and commendable proportions made him win second place after Sergio Olivia. His broad shoulders and narrow waistline gave him a stunning V, and an edge against other competitors.
He also won the Mr.America title, the Mr.Olympia title three times in a row from 1977 to 1979, and the Mr.Universe title in the year 1970.He is one of the only three men to have beaten Schwarzenegger in a bodybuilding contest (among Sergio Olivia and Chester Yorton). He was inducted into to IFBB Hall of Fame in the year 1999. Furthermore, he has also appeared in movies like Pumping Iron, The Comeback, See Arnold Run, etc.
6. Lee Haney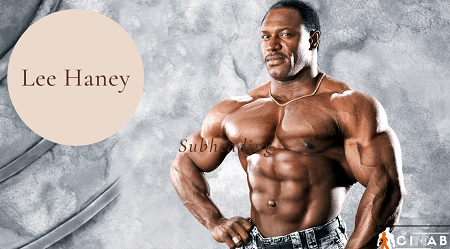 Lee Haney was born on 11th November 1959 in South Carolina, United States of America. He is a former professional IFBB bodybuilder. He is the only one, besides Ronnie Coleman, to hold the record for winning the title at the Mr.Olympia contest eight times, thus making him one of the greatest bodybuilders ever.
Haney won the glorious Mr.Olympia title from 1984 to 1991, eight years consecutively, which is truly a one-of-a-kind achievement. He broke the record which was held by Arnold Schwarzenegger, who was a seven times Mr.Olympia champion.
And he often used to say – Train to stimulate, not annihilate!
What it means is that you should be training your body for stimulation to ensure muscle growth rather than for exhaustion and destruction. I am sure you would agree that this is a phrase to live by for every day and every hour that you spend in the gym.
Lee gave great importance to his workouts for securing the highest possible level of performance. He often mentions that during his 30-year career as a bodybuilding pro, not once did he hurt his shoulders, knees, or back, only because he tried his level best to focus and concentrate on the correct form during his workouts.
7. Dorian Yates "The Shadow"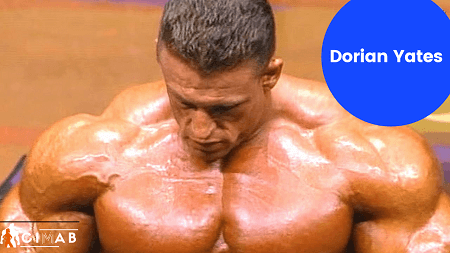 Dorian Yates, nicknamed "The Shadow", was born on 19th April 1962, Sutton Coldfield, United Kingdom. He moved to Birmingham when he was young, and during this time, he faced a lot of trouble for a crime he committed, that earned him a 6 months long term in prison.
It was from here, that he started to build a reputation in the prison, where he already was the strongest, well built and most hefty. Interestingly, it was in the prison that he learned to respect himself and others. This time that he spent in prison was a turning point in his life. He realised that there was no stepping back now, and then started his career in bodybuilding.
Yates won the prestigious title of Mr.Olympia six times in a row from 1992 to 1997. He was one of the heftiest bodybuilders so well built that during competitions, opponents appeared much smaller as compared to him.
8. Ronnie Coleman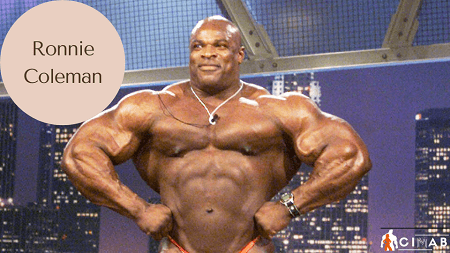 He is one of the most renowned bodybuilders of all time. He was born on 13th May 1964 in Monroe, Louisiana, United States of America. He has a masters degree in accounting from the Grambling State University. He served as a police officer from 1989 to 2000, and as a reserve officer till the year 2003, in America.
He won the title of Mr.Olympia eight times in a row and remained unchallenged for many years. Today, he forms a part of the exclusive club of the most renowned and greatest bodybuilders of all time.
He won more than 73 titles between the years 1990 and 2007. In the year 2000, he competed for the last time in the Mr.Olympia contest, where he placed 4th, behind Jay Cutler, Victor Martinez, and Dexter Jackson in the first, second, and third place respectively.
9. Jay Cutler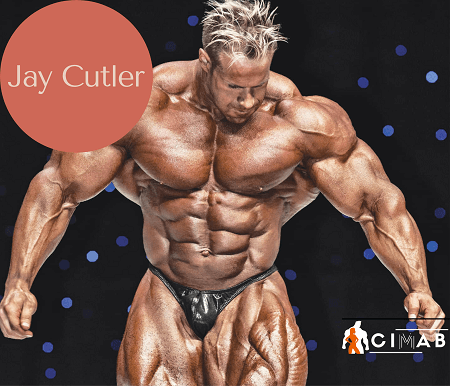 Jay Cutler is a retired American professional bodybuilder who was born on 3rd August 1973 in Massachusetts, United States of America. He began bodybuilding at the age of 18, with the mere motive to improve his physique, and was soon exposed and brought to the competition.
His career escalated fast and grew steadily. Jay Cutler has won the title of Mr.Olympia 4 times, in 2006, 2007, 2009, and 2010. His crown was taken by Dexter Jackson in the year 2008 but returned back to Cutler in the following years after he recovered.
10. Phil Heath "The Gift"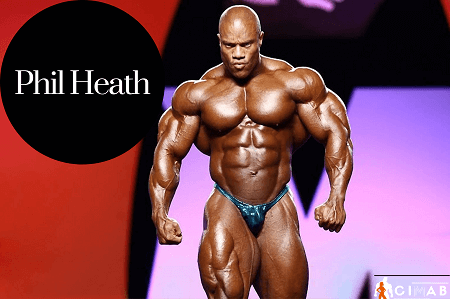 Born Jerrod Heath, nicknamed "The Gift" (due to his brilliant ability to see potential in himself as well as others), was born on 18th December 1979 in Seattle, Washington, United States of America. During his schooling years, Heath was a pro basketball player, which earned him a scholarship, passport entry in the University of Denver, where he played for a span of 4 years, from 1998 to 2002. Heath is a sportsperson through bodybuilding.
His first competition was held in 2003, where he competed in the light heavyweight category, weighing 191.8 pounds, according to the standards of the industry
He won the Mr.Olympia title for the first time in the year 2011, thus placing Jay Cutler 2nd, Kai Greene 3rd, and Victor Martinez 4th. Phil Heath is a 7 times winner of the Mr.Olympia contest (2011-2017). He is a highly motivated bodybuilder, who, until now, wants to be Mr.Olympia, as he expresses himself in "Generation Iron", which is a bodybuilding documentary, by saying that "I'm gonna be here for a while ".
FAQs
Who is the greatest bodybuilder of all time?
When it comes to selecting one Arnold seems to the hot favorite. Even if you don't know anything about building muscle or bodybuilding, you are going to be aware of who this guy is. He is the ultimate Terminator or bodybuilder that an average guy aspires to be. I must that he is an inspiration for thousands of young guys that foray into the world of gymming.
Who is the richest bodybuilder?
Here again, the name Arnold Schwarzenegger crops up. He is known to possess wealth to the tune of $300 million.
Conclusion
I am sure you would have already known a couple of names in the above list of topmost bodybuilders. Their reputation as huge guys proceeds their names. Arnold, without doubt, remains the most popular and well-known bodybuilder till date.